Café-ERGO is the first coffee cup designed to fit the palm of your hand and relieve pressure and stress on the hand, wrist and fingers.
By combining the cylinder and bowl shape into one, artist/designer Gerald Haessig has created a modern ergonomic silhouette that marries form and function.

Starting in 2015 with the original Flange Grip design, the collection has grown to 4 unique and different styles. Each addresses a different need.

The Flange Grip is hand-use specific. Left-handers now have their own cup.

The Ambi Grip is universal and works for both hands. Both of these design utilize the thumb in a different manner to secure the cup by placing it over the top of the appendage. The fingers and palm of the hand gently follow the cure of the body of the cup. This is where the ergonomic benefit is superior to any other design.

While the art co-op was closed and he was not working during the pandemic, designer and creator of Cafe ERGO, Gerald Haessig, decided to design around the patents he had on the first two designs.

Focusing on hand mobility issues, he created the Helve Grip and the Duo Grip. Both are designed to hang from the hand.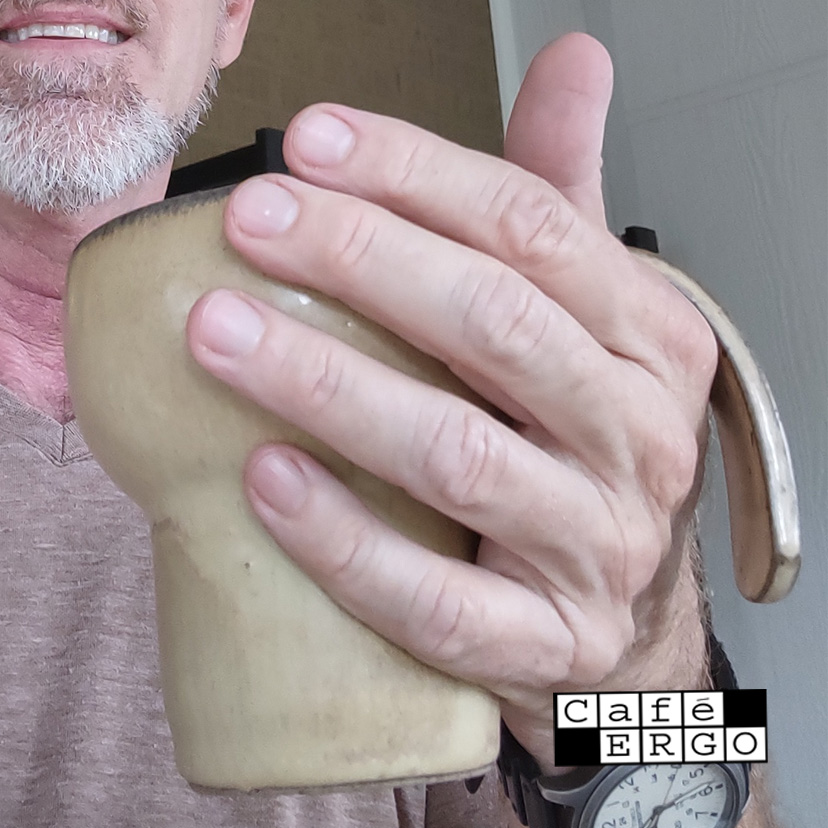 This is beneficial for individuals with hand mobility issues, loss of function, arthritis, tremors, or other diseases.

The duo grip has the added benefit of being able to be secured to the wrist. Allowing individuals with severe limitations to hook the cup to the wrist.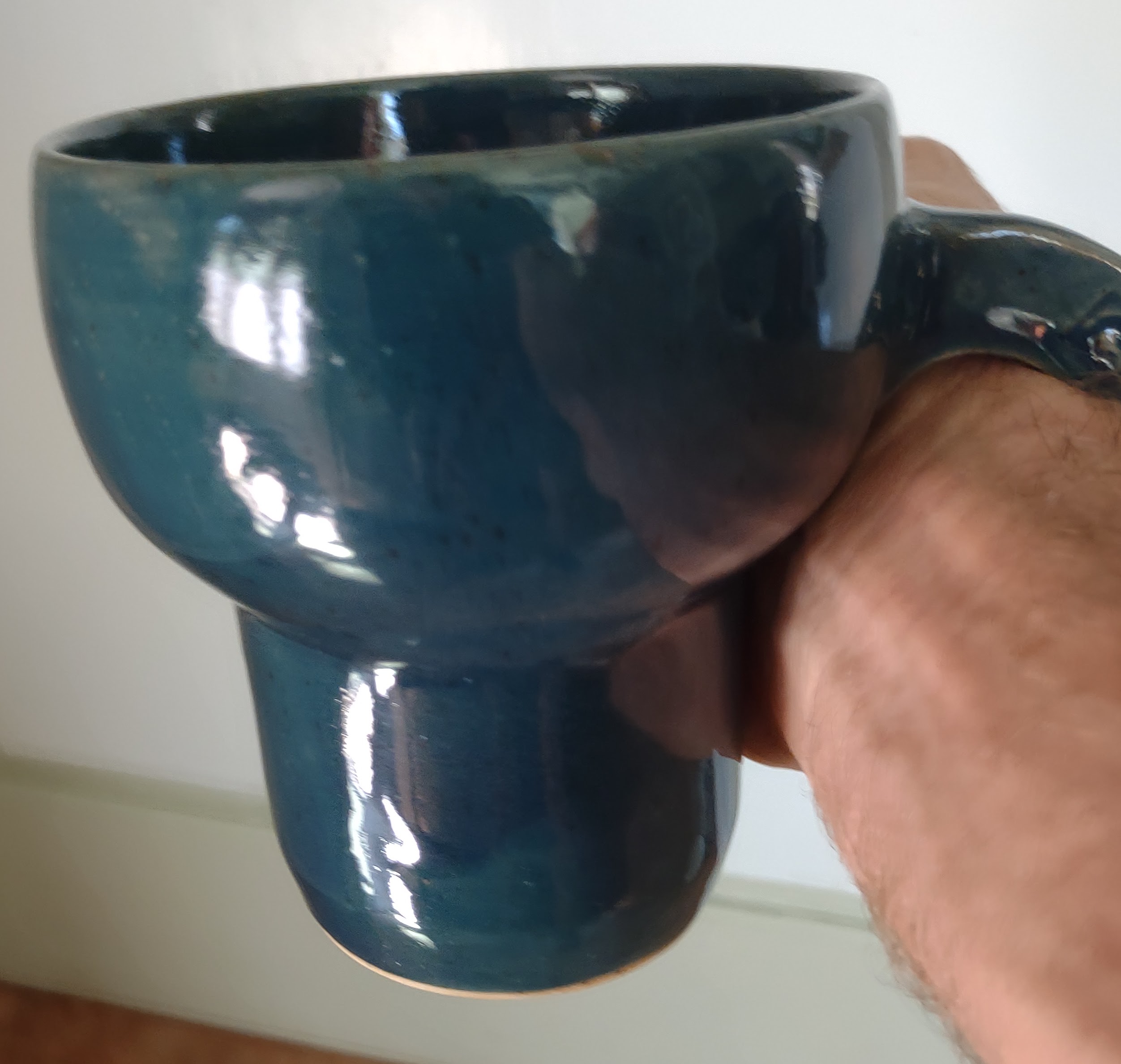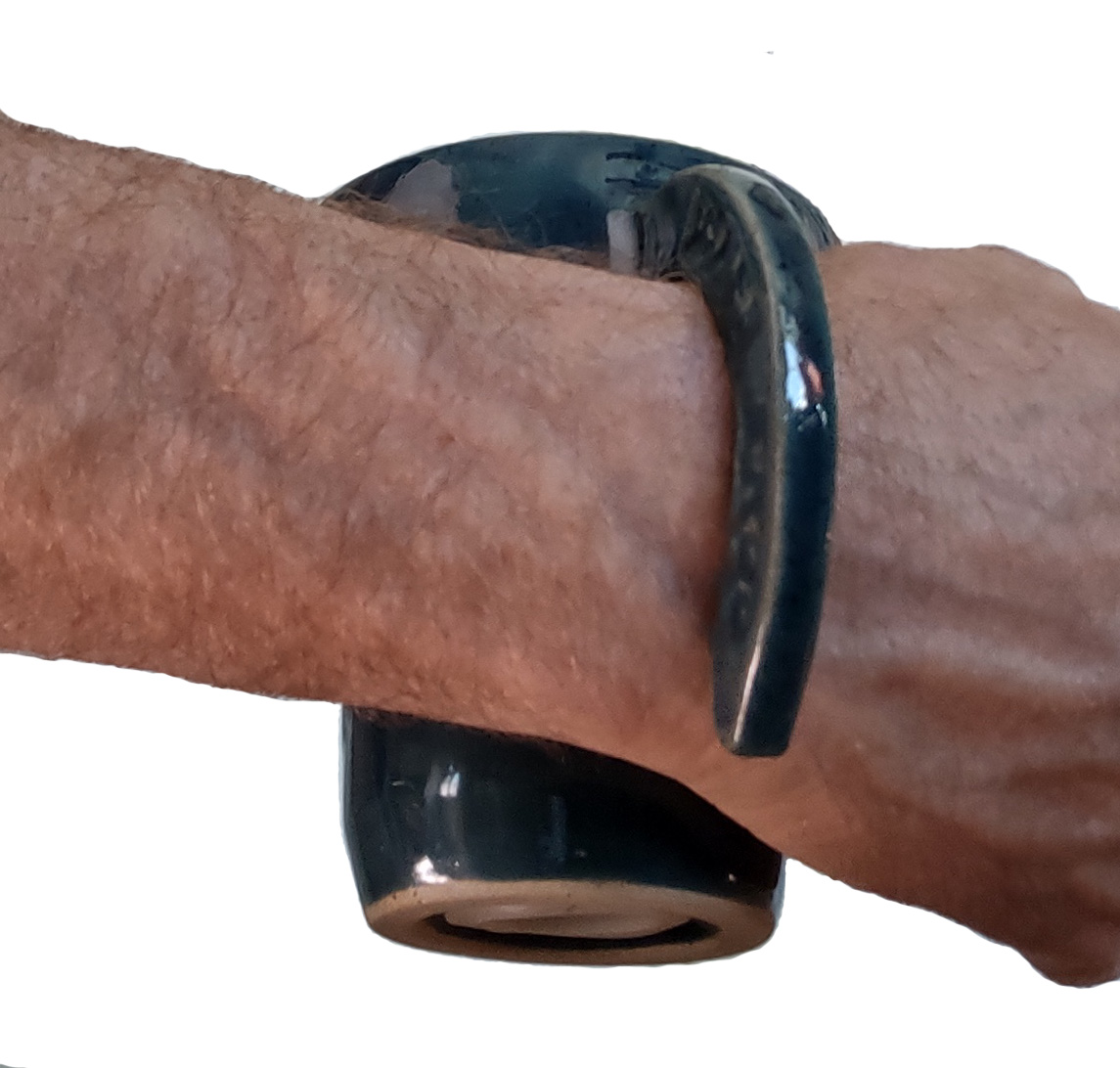 With additional designs on the drawing board, Gerald is looking to expand and give more kitchenwares an ergonomic makeover.